Weddings & Event Catering
Fruit Carving:
Combine an incredible ice sculpture with an amazing fruit carving by the nation's top professional ice carver and artistically amaze even the most seasoned guests!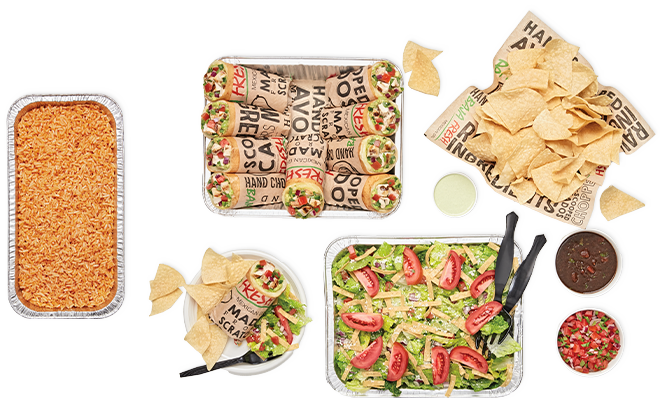 Paulette Winton
Accounting Manager
Matthew Stoddart
Lead Ice Designer
Marlie Stoddart
Admin & Creative Team
Beth Anders
Production Engineer
Andy Bissell
Production Engineer
Renae Wainscott
Creative Team
Martha Brown
Creative Team
Melissa Robinson
Pastry Designer
Jade Norris
Production Engineer
Jordan Prince
Kitchen Supervisor
Theresa Cort
Production Engineer
Kathleen Thomas
Creative Team
My husband and I are wedding photographers (Keith & Melissa Photography) and are always happy to see Seasons on the vendor list! Gorgeous ice sculptures!

Melissa Russell


11/28/2020

Seasons Catering Rocks!! I wanted something more than a cold sandwich box lunch for honoring our prayer partners at church! We ordered chicken apricot with mashed potatoes and... read more stir fry veggies and it was wonderful. They were prepared individually and served hot! Kellie is fantastic to work with and they delivered timely. We will be using Seasons again!!

Denisa Cooper


10/12/2020

The only part of planning the wedding during a pandemic that was easy, was working with Kellie. She is very quick to respond, extremely professional and the food was delicious. She... read more went above and beyond to make sure everything was perfect. Everyone has been asking who was the caterer and talking about how she made sure everything ran flawlessly. If you want a caterer that will attend to all the details and let you enjoy your evening, she is the best.

Traci Goodlett


9/21/2020

I really enjoyed working with Kellie - from initial communication, to the tasting, to the day of the event, she did a great job! She is excellent at her job... read more and the food was amazing. My whole family raved about the food for approximately the next 48 hours, so well done Seasons! Absolutely would recommend.

Hannah Tygart


8/20/2020

We had a great experience with Kellie from Seasons! She is personable, thoughtful, and professional. We changed the menu several times and she was very accommodating. Overall, the food was... read more very good and the service was great! We had a brunch menu and especially enjoyed the biscuits and gravy and the cinnamon puffs...Kellie if you are reading this, please send more cinnamon puffs.

Grace Phillips


7/05/2019

Seasons catering catered our wedding on October 6, 2018 and they did a PHENOMENAL job! We were so impressed with how efficient, professional and how amazing the food was. We... read more had "mini Kentucky hot browns" and chocolate dipped bacon planks as appetizers, then a salmon in dill sauce, and chicken in an apricot dijon sauce. We also had a lemon sorbet served in cups made of ice. Our guests were over the moon about everything. Leading up to the wedding Kellie was super helpful and guided us through choosing dishes, making sure the timing would flow easily, and she responded to emails within minutes! I could not possibly recommend them more highly. They were worth every penny and then some!

Laura Brown


10/08/2018
Thank you so much! Seasons Catering has made my semester so much easier with managing dinners every week!
— Jena W., Phi Mu
A big thank you to Seasons Catering! We have had nothing but exceptional service each time we have chosen to us your catering service. The food, the presentation, and the timely delivery has always been A-1. Thank you!
— Lisa G., Members Heritage Credit Union
Just wanted to let you guys know how happy we are with everything! Food was wonderful and all of you are awesome to work with! Will definitely recommend to everyone! Thank You!
— Carissa N., Integrity/Architecture, PLLC
Thank you so much for your help in planning the catering for my daughter's Halloween wedding. We were very pleased with everything. The staff was very professional and accommodating – never really noticed their presence making for a stress-free experience! The ghost ice sculpture was a hit and made my daughter's candy table a definite focal point.
— Leslie C.
Kellie: Just wanted to thank you for the beautiful and tasty food for our daughter's wedding reception June 27th. The ice swan was gorgeous! The staff was awesome!!! Very courteous and helpful.
— Melanie L.
Through all the last minute decisions, lateness, inability to get in the facility and so on, you were absolutely amazing. Thanks to all of you for your service, patience, dedication and perseverance. I greatly appreciate everything. Also, I will recommend you to anyone that needs your services. Thank you!
— Patricia A.
Phone:

859.266.6661
Lexington's Favorite Caterer
 Amazing Food. Creative Vision. Variety of Venues. Unforgettable Ice Sculptures.
Address: 333 N. Ashland Ave., Lexington, KY 40502
Sat - Sun Appointment Only
Catering Policy
|
Privacy Policy
"Most images on our website are our actual images. Please pardon our delay, as we continue to upload new images of our work"